It won't be wrong to say that carpentry is a kind of art as it requires skills to shape the pieces of timber and install them in the building structure.  Besides, the task of the carpentry service also includes preparing furniture and repairs as well. Previously carpentry was seen as working with natural wood and framing. But in recent times the craft has evolved, and many other materials other than wood are also being used to make furniture and building materials. However, carpentry service requires skilled and trained professionals for a perfect end result.
Evolution Of The Carpentry Service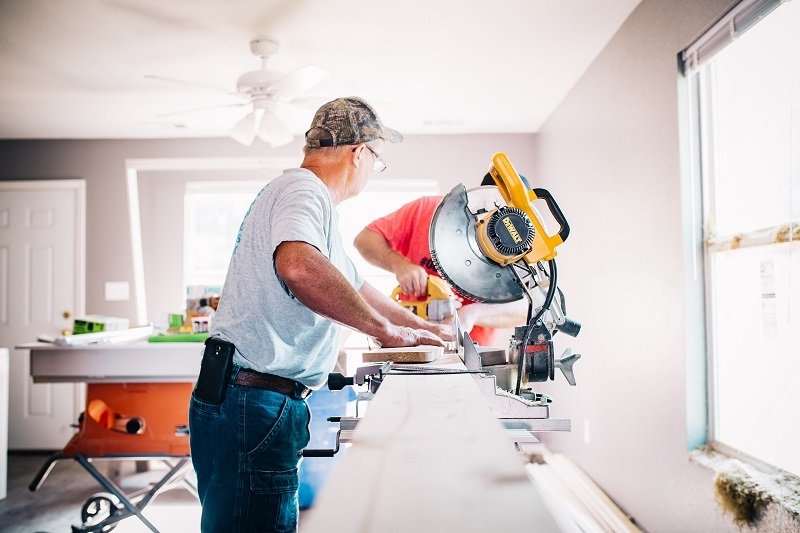 The carpentry profession was the most male-dominated occupation a couple of centuries ago. As mentioned in the past decade this profession was referred to as timber framing, and carpenters became skilled in their trade with practice or apprenticeship training. There were few or no formal training programs to teach professional carpentry services in the earlier times.
Gradually, carpenters were expected to complete formal training, work as an apprentice, and gain enough experience to become a journeyman. With higher experience and competency levels, they could get the status of a master carpenter. Today, there are special colleges and classes that hold vocational programs to train the carpenters. Some countries and states require the carpenters to pass a written test to get a license and have a minimum level of insurance to offer his carpentry services. Once the training is over, the carpenters can work on their own or work for an employer. Modern-day carpenters work with natural wood as well as engineered lumber and several building materials. They work on the windows, doors, flooring, cabinetry, roofing, insulation, acoustical ceilings, framing, and a lot more. You will find them creating custom or factory-produced materials for different needs and purposes.
Different Roles Of A carpenter 
The carpentry services list does not comprise of few simple tasks of working with wood. There are many different roles and duties carries out by a carpenter.
Make construction plans and decipher the blueprints
Measure the building materials and cut them accordingly
Assemble the smaller items like furniture
Mount building framework with the help of rigging hardware
Construct outdoor features like kitchens, sunbeds, decks, and pergolas
Thus, as you can see, there is a lot going on in the carpentry services, and it is indeed a physically demanding job where the carpenter needs to work endlessly for hours and with certain tools and equipment.
Common Tools Used In Carpentry Services 
The top carpentry services not only have a team of efficient carpenters, but they also make use of specific tools and equipment other than screws, adhesives, nails, staples, and more.
The carpenter needs to use woodworking tools like chisels, screwdrivers, claw hammers, and retractable tape measures. These tools come in different sizes and levels of sharpness so that the carpenter can ensure a neat and clean finish.
The claw hammer is one of the easiest to use and is available in different sizes and weights. A screwdriver is an important tool for the carpenter who uses it to tighten, remove or adjust a screw. Retractable tape measures are useful for the carpenter as it helps him to measure and take accurate measurements of wood or surfaces.
Look for both top and affordable carpentry services that meet your needs and can deliver the best quality results well within your budget. Do not just go and hire a cheap carpentry service, just because of the lower costs. One should never compromise on the quality over the costs, and with a little research and effort, you can surely land the right carpentry service that is perfect for your needs.