Planning to start a new business or you have established business in the industry for years, there is no denying the fact that signage plays an important role in making your business a success. It is scientifically proved that visual impressions have a greater impact than auditory signals. That's why signage helps in making a greater visual impact on the customers leading to an increase in sales of the business. In fact, every new start-up or business gains popularity because of unique and eye-catching impactful signage.
Along with the technology in hand, it has become even more convenient to use signage through any creative medium to create a buzz around your brand and products. Signage is an essential part of any business as it includes the overall marketing strategy of the business and if it contains the company's logo then it helps to reinforce the brand name in the minds of people. Besides all these obvious reasons, signage offers some other additional benefits also.
Here Some Signage Let's Have A Look At Them.    
Acts As Your Business Signpost – Whatever your business signage is, it acts as a signpost or guide that draws people towards your brand. It represents your brand and directs people towards your store or business. For instance, if you are into Beauty and Cosmetics Industry, then signage will represent your brand among the target audience and people will know your brand by its signage. They can also be used in the form of banners or posters to inform the public about any promotional offer or event to increase the customer footfall in-store and increase the overall sale of the business.
Stand Out In Area – Visually appealing and noticeable signage is going to make sure that your business gets seen and people remember your brand name. If your signage is at the customer's eyesight level, it is going to capture their attention and be noticed by them. This idea goes very well by placing your signage in shopping malls or public areas. Colorful signage with the company's logo helps your business to stand out in crowds in busy trade shows or exhibitions. It helps to entice visitors and customers are able to find you easily.
Builds Your Brand And Sets You Apart From Competitors – A signage usually includes the company's logo and brand name with location and contact details. It helps to familiarize people with your brand name so that it gets imprinted on their minds and they shop from your store more often. Unique signage also sets you apart from your competitors. Well-designed signage makes a huge difference by letting the customers choose you over others.
Tips for Effective Signage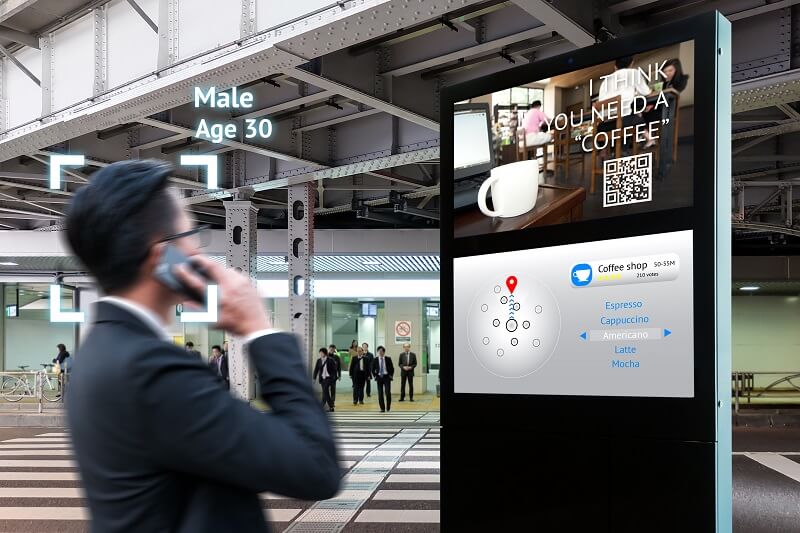 There are a few tips that you should consider while designing signage for your business.
The first and foremost tip is to design your signage in such a way that it is easily visible and readable in any condition – be it in traffic, in daylight, at night time, or through the windshield.
Keep the design simple and effective.
Don't make it crowded with too many words; it will make it difficult to read from a distance.
Add something in the design that instantly catches attention; it can be any graphic content or dominating the text.
Your signage is going to create the first and last impression of your business in people's minds.
Project the signage in a way you want people to have about your business.
It should reflect your brand's philosophy from the outside.
 As you have competitors all around, so make sure customers are able to differentiate your signage from others.
You must be able to entice the visitors in such a way that they want to stop and look more into the business.
To summarize we can say that effective signage is going to be beneficial for your business in so many ways starting from creating an impression to informing your customers about new products and services. So, keep all these tips in mind while making effective signage for your business.