No matter how cool and stylish the lifestyle magazines show your living room can be, it is up to you to choose what makes the space comfortable. Too many of classy elements might not suit your style and the same is applicable to the rustic elements. The idea is to create your signature décor for the living room that speaks on behalf of your personality and lifestyle. If you are all for Italian living room furniture, it is important to add some traditional elements like a porcelain vase or a vintage sculpture.
Here are some creative ideas for your living room:-
Add Indoor Plants For That Fresh Air
With industrialization, people long for the freshness of foliage at home. Besides the potted plants in your garden or balcony, you can keep some or lots of indoor plants in your living space. From philodendron to cacti and succulents, money plants to bamboo –there are many plants to keep around the corner, on a table, by the rack or couches.
Choose And Arrange The Furniture Of Your Choice
You can go for the cozy cane chairs and tables for a countryside charm or the vibrant bean bags for the casual look. If you want to invest in something elegant and timeless, the Italian living room furniture can be a great addition. You can even slide the furniture on the side and create a sprawling floor space by spreading a vintage rug where you and your guests can chat and watch TV with some cushions for support.
Hang Your Pictures In A Cozy Way
Photo frames play a great role in preserving your memories and therefore, you cannot just choose the conventional frames that will not be highlighted in the living room. Go for the photo frames hanging from strings as these do not take up much space and offer better visual. If you want to hang the frame on the wall, choose some creative wooden or metal frames that last long.
Add A Shelf For Books, Music And More
The living room is not only for the guests but also for you to relax and enjoy recreation. Get your favorite books or music records and keep them properly stacked on the wall racks or shelves. You can also go for the Italian living room furniture that can accommodate your television and music system in the same setup while leaving enough storage for keeping decorative and accessories.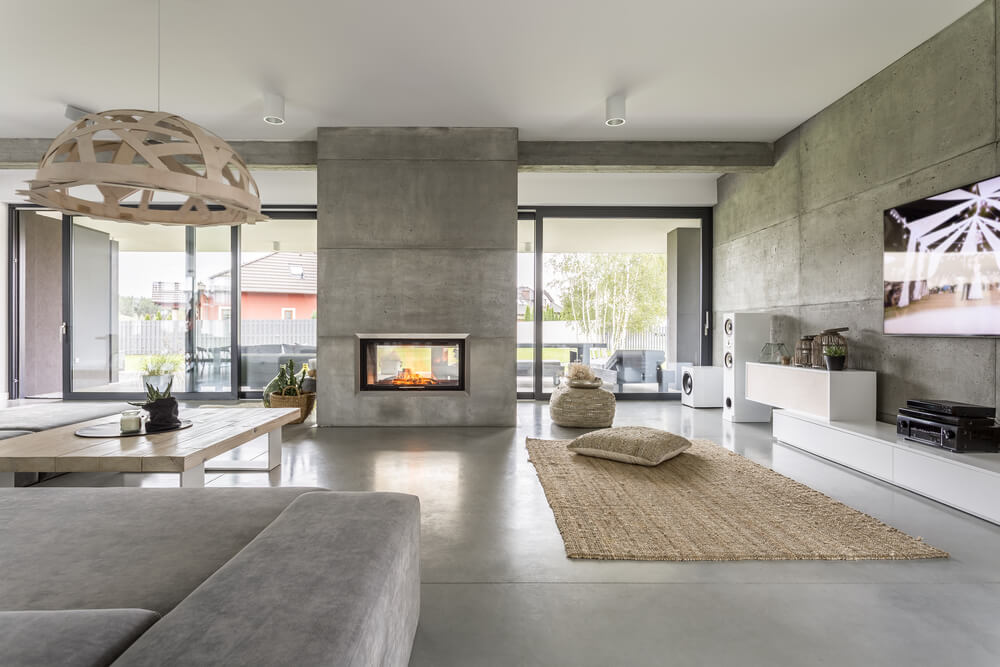 A Fireplace Or An Indoor Pool
If you live in colder regions, a stone or wooden fireplace can be the best addition to the living room to keep up the warmth. At the same time, those living in warmer regions can make space for a small indoor pool to cool off.
Many people love to keep aquariums, terrariums, and dog couches in the living room so that the guests can get acquainted with the pets. Select the colors or curtains and fabric properly and give your living room a welcoming vibe.