Having a smoke alarm system in the offices does not ends the responsibility of the owner at all. There is a chance that this alarm might become the subject of concern. It should be noted that these smoke detectors can also have faults. Thus, it can put your life in danger dragging along with all the people working for you in your office. Henceforth, a 
smoke alarm safety check
 is equally important for the safety of every individual. Sometimes you need to be prepared for the worst scene in regard with the fire safety.
Do you Need to Install a new Smoke Detector?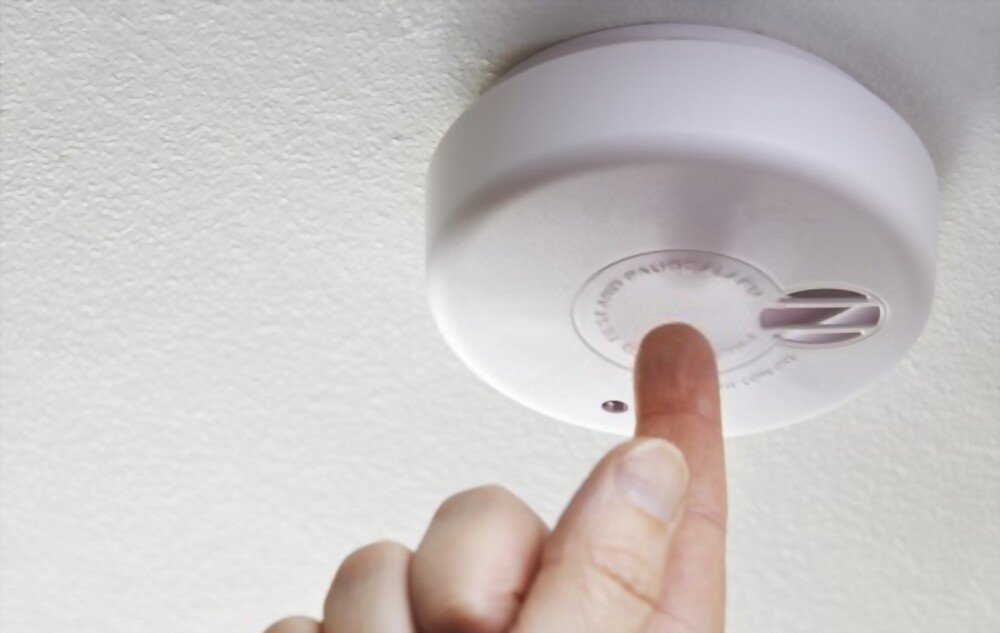 Yes. It is because without any hassle, you can keep its maintenance. However, you also need to replace the smoke detector's batteries once a year. So, why its maintenance is so important? You should know how faulty the alarm is and the degree to which it will help you. Decide whether to replace it or change the batteries. So, you need to choose a quality product. A good smoke alarms are also prone to having issues. Follow, the steps below to do a smoke alarm safety check.
Clean the detector
It should be noted that cleaning the smoke detector is essential. Not cleaning it often will eventually make it stop working. So, make sure that you clean all then smoke detectors at your place regularly. It is best to use a dry cloth for cleaning or try to call for help from the company service provider.
Warn everyone
First and foremost, thing to do is to warn your family members about the safety check of smoke alarm. Henceforth, make sure to locate the children someplace safe away from the area. After that, you can start your maintenance services.
Ask for help
Secondly, make sure that you can hear the smoke alarm everywhere in the house. Also, you can't do this work alone. So, ask someone to help you with the smoke alarm safety check. Also, if you take help it will ensure your safety.
Check the sound
Thirdly, check if the alarm is working properly. To do that, you need to push the button for a few seconds. Also, make sure that the alarm sound should be proper and loud. However, if you can't hear the sound then you need to replace the batteries.
Use Aerosol spray
Aerosol sprays are made to test smoke detectors. Therefore, when you spray towards the alarm, it should make a sound. Along with this, spray it and check if the alarm is in good working condition. Hence, you can instantly understand if the smoke detector is working properly or not.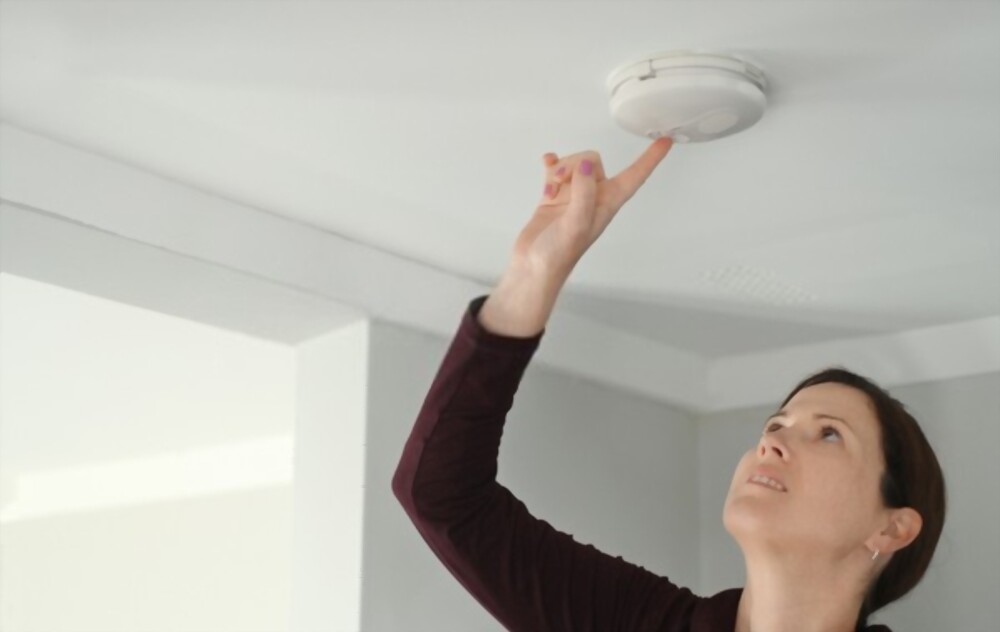 6. Use real smoke
In addition to this, you can always use real smoke. The real smoke will exactly show you the condition of the smoke detector. Henceforth, you can light match and keep them near the smoke detector. Then you can check that the detector can identify it and warns you on time.
Buy a new smoke detector

It should be noted that some alarms may have bigger issues. Replacing them is the only option and there cannot be a better time for this than now. If your product is in warranty, you can replace it. If the alarm is not working after a lot of use, then you should buy a new one.
To survive fire, you will need a strong plan. So, your house needs to have safety doors for emergency exits during any trouble. Also, plan a day to perform an act for escaping the fire. Henceforth, safety instructions are important along with a smoke alarm safety check perform by experts. You can follow the steps mentioned above to run a safety check. Also, remember to do this check, under someone's guidance. Nowadays, smoke detectors are made with the latest technology. Read the manual and understand the technicalities. However, if you can still don't get how to check the smoke detector, then you must call a professional.