Garden sheds can be installed at your lawn or terrace to cover your plants and flowers from harsh weather conditions. Apart from it storage is the most common concern for each homeowner. Even if you have a large home, when it comes to adding new things in the house there is always a shortage of space. Having a shed is a great alternative for this problem. The things which you are not able to store in your house, you can easily shift them to shed. The sheds are manufactured using different materials such as plastic, metal or wood. You can put many things inside the sheds such as tops, lawn-movers, pesticides, tools, and vehicle covers, etc. The garden sheds improve the beauty of your garden. Not only it enhances beauty but also it serves as a great storage option. So it helps you in both ways.
If You Are Thinking To Buy A Garden Shed You Should Consider These Elements: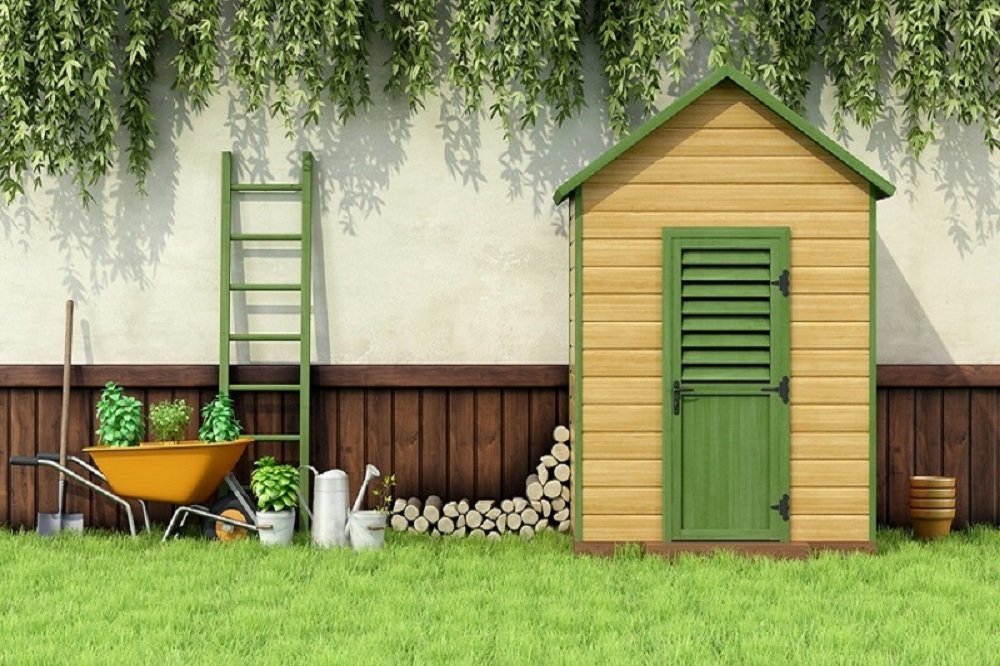 Area of the shed
The area depends on the amount of space you want in your shed to store the things in the future if you are going to store heavy equipment and tools your shed certainly needs apart from the garden space. It is ideally suggested to purchase sheds that are 1/3 times larger than your current needs. In that way, you will have some extra space if you forgot to store something or any machine or tool that you will have in the future.
Design
The garden shed should be designer and stylish which enhances the look of your garden. If you have a beautiful garden or yard, you certainly want your shed to be attractive as well. You should select the right design while buying a garden shed that matches your surroundings is a must for most gardeners.
Choice of material
Wood is ideally suggested to be the best material while selecting a shed, but it is a little expensive. But it is certainly the most matching option for your surroundings. While the metal shed is available in different colors and offers years of free maintenance. You should browse for cheaper materials that are lightweight and durable.
You should not forget to consider available add-ons required for your shed. There are many sheds available if you are thinking of purchasing it for a smaller garden area.
Select The Right Shed
Garden shed is usually made up of plastic, metal, and wood. Each will have different pros and cons. People are quite knowledgeable about the standard wooden structures. A metal shed is one of the better choices while selecting the right shed. A metal shed is exceptionally strong and fireproof, which lasts for a longer duration. The metal shed might not be that attractive, but they are best for business or car sheds. There is a fear of corrosion, but if painted they can last for years. The plastic shed is more popular amongst the customers as they are more capable and have matchless characteristics. The finest quality plastic shed is available in PVC.  This shed requires less maintenance and is highly enduring. The biggest advantage of the plastic shed is that they are cheaper than metal and wooden ones.
The garden sheds will enhance the beauty of your garden and will also store the things which can't fit in your house due to a shortage of space. The garden shed is available in plastic, metal and wooden materials, each having different pros and cons. If you are looking to purchase a garden shed then the elements such as the area of the shed, its design and outlook should be considered to buy a better shed for your garden.