We are living in a different world where we have to maintain new regulations of social distancing. Almost every family lost their member in COVID-19, and we have to maintain some rules and regulations to keep our family safe. Now, work from home is a normal scenario, and people operate their business from their rooms. The government has banned social gatherings, and regularly wearing masks and washing our hands has become the new norm.
If you have a large family, you can find all your family members in your home, and they are using the same plumbing system for their daily household work. It will create some strain on your plumbing lines, and you can face some common problems in your faucets, pipes, and drainage system. But is it possible to repair your plumbing system with a plumber during this pandemic? It is possible. Some plumbing services have implemented some rules and regulations in their office, and their plumbers are maintaining all rules and regulations along with the government guideline.
Before you hire a plumber, you need to check their safety guidelines. They should follow the CDC guidelines for disease control guidelines. They should wear a mask and use hand sanitisers while they work on your project. Apart from that, they will sanitize your plumbing lines and the surrounding areas once their repairs are done and maintain social distancing with your family members. They can maintain all COVID-19 safety protocols to stop the spread of this deadly disease.
Safety Regulations That Plumbers Should Maintain: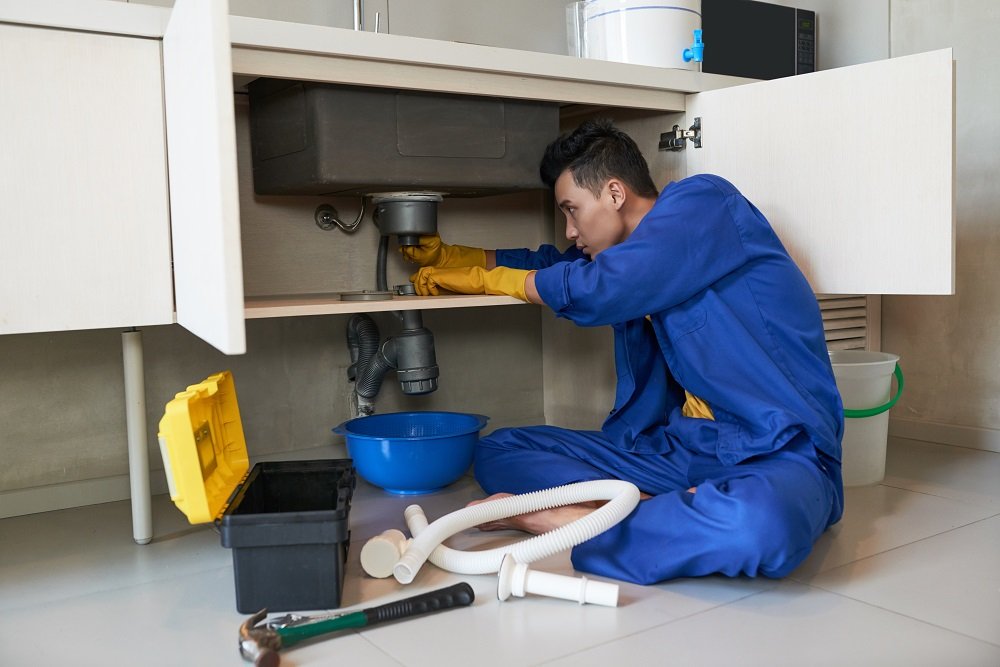 During this pandemic, you should hire reliable plumbing services which can maintain the following guideline:
Plumbers should wear  PPE kits while they work in your home.
They should maintain social distancing
They should wash their hands frequently with soap and use hand sanitisers to stop the spread of COVID-19.
They should use disinfects on all the touch-points, and they should clean and sanitize your bathroom and kitchen once their work is done.
They should sanitize their tools and equipment.
Your Responsibility While You Hire A Plumber During This Pandemic
You can expect the best services from a reliable plumber, and they can maintain their safety guideline to keep your family safe. But you need to ensure their safety as well. If you have an asymptomatic patient, then you should inform the same to the plumber. Apart from that, if you have any family member suffering from fever or breathing problems, then you must tell the plumber to keep a safe distance from that member. They will work diligently, and they will take extra protection while they work in your home.
Some Norms To Follow:
During this pandemic period, you should maintain your plumbing system regularly.
Do not ignore minor plumbing issues because they can create a major problem in future, and you cannot find any emergency plumbing services during this pandemic.
During the pandemic, there is a possibility that the plumbers offer limited services, and they can give you an emergency service if required.
You should maintain some rules to keep your toilet and taps operational. Your family members use your master bathroom, and your toilet can be clogged due to heavy use.
You should not flush toilet papers and any solid objects through your toilet.
If possible, you can install an additional hot water system for your family because water consumption levels can be increased during this pandemic.
When you talk to your plumber, ask what steps they're taking to avoid growing infection as they go from home to home. Important caution include always keeping disinfecting hand soap and water with them and washing their hands thoroughly before comes in any new building.
Once They inside, should practice social distancing, staying at least six feet far from all household representatives. To help social distancing, make sure all booking form can be done online, so that you don't have to sign any forms physically.
Certainly, ask about the company's disorder policy for its workers. Make sure plumbers are required to stay home if they're reaction ill, and to report any symptoms to authority, so that testing can be organize. 
Final Thoughts
To know more, you can hire a plumber, and you can search for such plumbers online. Make sure you must check their COVID-19 guidelines and operational hours from their website.