The most integral part of every household is its kitchen. This is where we get our daily fix of nourishment. The sizzle of cooking and sumptuous dinner is what brings the whole family together every night at the dinner table. So, having a kitchen that looks stylish and offers the maximum amount of amenities is an absolute must.
In today's world, home decor ideas are changing with every passing second. Thanks to the revolutionary Ikea Metod Kitchen, designer kitchens are no longer a luxury. In fact, with a little bit of planning, you can get your own elegant, modular kitchen at affordable prices. So, if you are looking to revamp your kitchen and jazz it up a little, here are the 5 best kitchen design ideas for you:
Classic Monochrome Kitchens
The vintage black and white, monochromatic kitchen never goes out of style. It goes with every kind of architecture and color palette of a household. Colour shades like black, white, charcoal, grey and midnight lend a retro look to your kitchen.
Family-friendly Kitchens
This kind of kitchen design seeks to incorporate family seating space with an open kitchen concept. It is extremely flexible and comes equipped with ultra-modern technology such as high storage, low seating areas, breakfast bars etcetera.
Vibrant Kitchens
If you are a fan of colors, the vibrant kitchen design idea is the perfect fit for your tastes. You can experiment and add a splash of colors to the interior walls of your kitchen as well as the kitchen cabinets. For example, the Ikea Method Kitchen offers a full range of dazzling hues such as deep purple, Sage green, Canary yellow, Dusky pink.
Space-saver Kitchens
Today, we aim to utilize every inch of the space that is available to us. Space-saver kitchens make use of intelligent fittings and technology to give your kitchen a comfortable and stylish look. Features such as sliding doors, concealed cabinets, pop-up shelves, and hidden counters with built-in appliances ensure that no space goes unused.
Natural Finish Kitchens
In recent times, people are opting to give their kitchen a retro and rustic feel by using more wooden features in the cooking space. Having wooden cabinets, drawers, and worktops made out of natural wooden components can add definition and natural charm to your kitchen.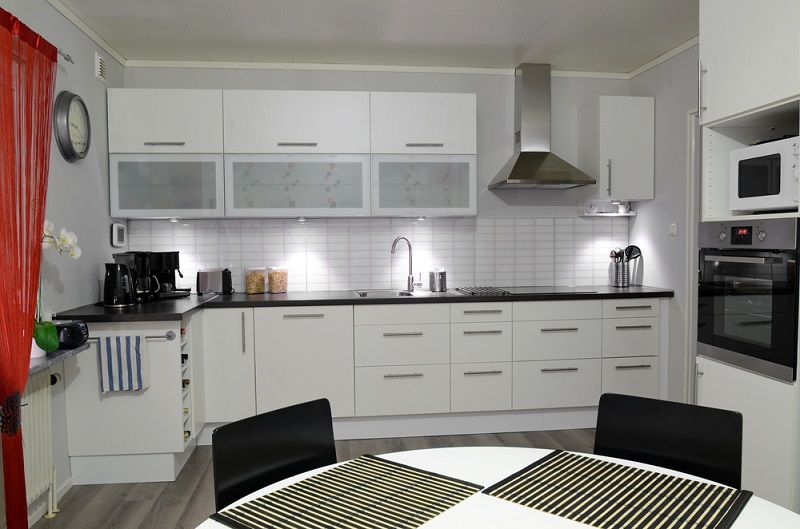 It is time for you to focus on refurbishing your kitchen space to give it the best look using modern options such as the Ikea Metod Kitchen. You must take into account factors such as your preference, cost of re-furnishing, and the overall colour tone of your house to choose the perfect design for your kitchen.