A bathroom shaving cabinet is a cabinet in a washroom, frequently used to store hygiene items, medicines and other items. The name can be a little misdirecting. You won't merely be utilizing it for shaving needs. Whatever one calls it, there is hardly anything more significant than a bathroom mirror cabinet. These cabinets also act as a storage unit. Regardless of whether it's for shaving, doing your hair, checking yourself or for whatever else, it is the focal point of all your grooming needs.
Uses Of Bathroom Shaving Cabinet
1.Storage
Bathroom cabinet can be used to store all the essential grooming products that you need daily or sometimes in your homes. You can save so much time and energy by storing all the products at the same place, as you don't need to search for items in the whole house.
2.Grooming
The bathroom cabinet gives you the ease in grooming yourself. When you don't want to go to a salon or parlor, you can use the mirror cabinet to get ready quickly. It is a useful option. The mirror cabinet can be embellished with LED lighting to give it a vanity mirror effect and you can use it for make-up and styling. Moreover, it also enhances the look of the bathroom.
3.Decorative
Bathroom cabinets not only enhance space but beauty also. You can choose some stylish cabinet according to your bathroom's style, and it will look stunning on the walls.
4.Reminder Board
The bathroom cabinet will work as a reminder board for you. You can stick notes on it, and when you saw the mirror, you will remember the work, else you have been forgotten. Hence bathroom cabinets are beneficial.
How To Choose A Bathroom Shaving Cabinet?
Sizing Your Cabinet
Choosing the right size of the bathroom shaving cabinet is important as it will impact the overall look of the bathroom. When choosing the cabinet, consider the size of your mirror, you should find not just function, but also balance. To create a balanced look, think about the size of the cabinet corresponding to that of your bathroom location and space.
Framed vs Frameless
Frameless mirrors are a trendy choice in bathrooms for a couple of likely reasons. One is that they will be more affordable while frequently still very stylish. A second is that they give a modern design. Mirrors with detailed frames tend to suit traditional bathrooms, while a simple frame design suits nearly any bathroom style. So, this choice totally depends on the style of your bathroom.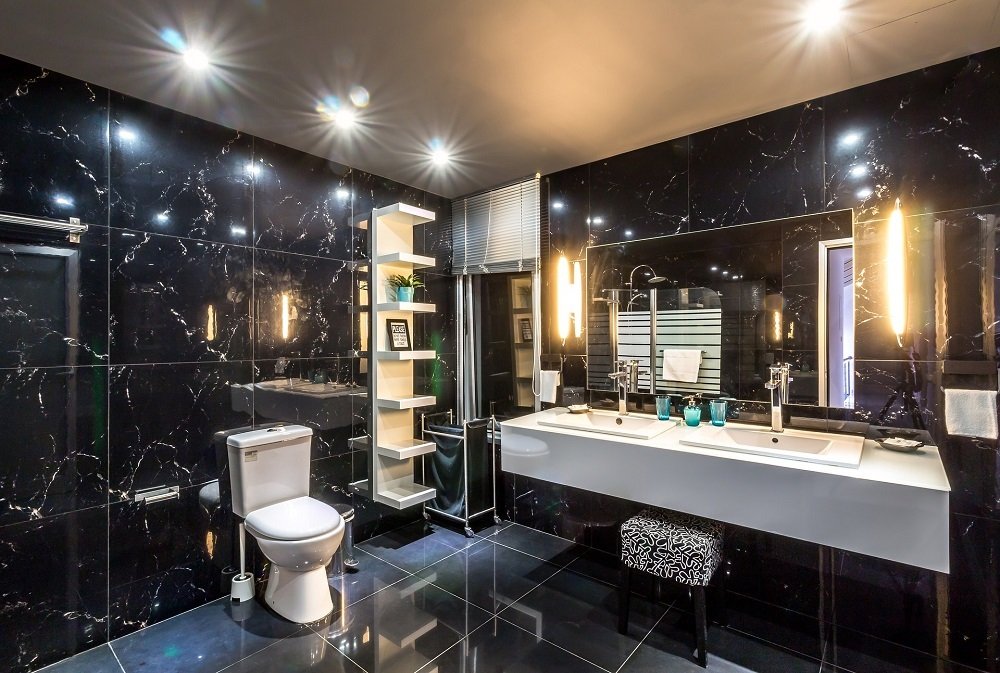 Storage Space
While choosing the bathroom shaving cabinets, make sure that you consider the availability of space in your bathroom and the kind of storage you are looking for. The right choice would be the one that strikes a balance between optimal space availability and sync with the bathroom space.
Grooming
While picking the cabinet, keep in mind if this will be the principle grooming station in the house, you'll not just need to ensure that there is sufficient storage in the bathroom for your items but also that there's adequate seat space to spread everything out on.
How Much Light Do You Need?
Given that your shaving cabinet will be utilized for shaving, make-up, washing and all the different activities for people's day by day schedule, you have to ensure that it's sufficiently bright. Regular light from windows and bay windows is great during the daytime yet isn't much help at night or on a bleak day. So, you should cast enough light to do what you have to do.
Conclusion – There are many purposes for installing a bathroom shaving cabinet. The various uses are explained above. Before buying a bathroom cabinet, always remember the points mentioned above, so that you choose a perfect cabinet for your bathroom, which consequently will help you to manage your products and time.