The concept of Smart home technology is not new, but it has gained acceleration during the last decade. People have a deep understanding of this; more and more people opt for smart home devices for home automation.
What Is Home Automation?
Adopting the smart home approach is also referred to often as home automation. The home automation through intelligent home devices let people enjoy the perks of homeowner's security, convenience, comfort, and efficient use of energy. It is all done by allowing people to control smart home gadgets and devices.
How Are Smart Home Devices Controlled?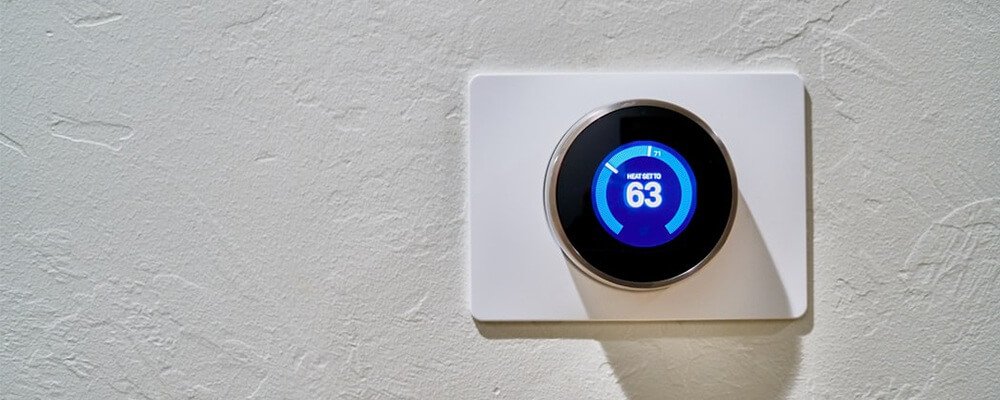 Although it does not sound familiar, a smart home device is controlled by a smart home mobile app or any device with a WiFi network. It means that smart home devices are connected to intelligent home systems. Thus they share a single network among themselves to operate together and automating homeowner's preferred actions.
Smart Home Devices And Security Issues
It is estimated that by 2020, 44.7 million anticipated smart household devices will be in the U.S.A alone. That is the most exponential growth of any modern industry. But with the development of the smart home devices industry, there come the horror stories about how devices are being hacked easily, leading to an ever-increasing number of data breaching cases, the theft of digital privacy and identity, etc.
Prevent Smart Home Devices From Hacking
It's unfortunate to know that smart home devices are vulnerable to cyber intrusion and hacking. As the popularity of smart home technology and smart home devices spiking, it is to keep in mind that these WiFi-connected devices are more prevalent. Still, there is a high potential for unwanted hacking.
People opt for smart home devices because they intend to provide a sense of comfort, convenience, and security. But the questions are arising about the way out to use them without risks? So here we are presenting some tips to protect your smart home devices from vulnerable hacking and let you live smartly with peace.
Here We Go Presenting Some Tips To Protect Your Smart Home Devices From Vulnerable.
Choose Devices Wisely
Converting your lifestyle to smart home automation needs you to look for best and quality smart home devices first.
And the first thing to check into these devices is that they have security features in it. We recommend you to buy from a reliable store that offers a reliable warranty as well, for instance, Target. They have awesome smart home devices with most major brands on board. These brands do not have any problem with the security feature front. And you can also buy them on discounted rates using Target Promo Code. Refrain from falling for any unfamiliar brand if you come across. It will cost you later on.
Update Devices Often
As soon as you get the devices to sync with the central system, do not forget to update their software frequently. Check them every month for updates. These frequent updates will strengthen your security and defense line against hackers, cyber threats, and malware.
Change Default Username
Never create a default user name and password for your smart home device because this can lead to hackers' easy gateway. It is one of the first weak points that will make hackers happier. It can do half of their work, and often changing the default username eliminates the risk of being an easy target.
Always Use Your Email To Create Default User Name And Password
Many smart home device companies use default usernames and passwords. They are not safe to use because hackers know how to tackle it. So you have to use your email address for creating an account, which is though a secure gateway.
Use Strong Passwords
Your smart home needs a smart password to get it to lock, and you should not use a weak one when it needs a deadbolt. So you have to set up a strong and secure password for your smart home devices. You can use a password manager for this purpose. It will free you from the worry of remembering dozens of passwords. You will also never hit the "Forgot your password?" button each time you log into your smart home phone app.
There Is No Need For A Complex Password
We suggest you create a strong password, but there is no need to make it a complex one. Create a password that cannot get exposed by a hacker (unless your smart device demands you to have characters and numerals).
Take Advantage Of Two-Factor Authentication
Many cases are being observed about hacking where hackers get successful in passing username and password. To combat this situation is two-factor authentication. It is a scenario where there is a second password standing in the way of a hacker. Even if they successfully get a login, they will have to put a unique code sent via email or a text message. Arlo, Google Nest, and Ring now have two-factor authentication. If you do not find ted vice with this feature, use a password manager for the purpose.
Do Not Use Public Wifi Network For Controlling Smart Home Devices
A public WiFi network can be the most significant source of malware. So they are not secure at all. An efficient hacker can easily monitor and explore unencrypted traffic on a public WiFi network, so all online activity including your smart home devices is vulnerable
So it will be a better option if you switch to a cellular plan instead or find an ideally secure WiFi network.
Get A Foolproof Online Security
Cybersecurity is very useful for computers or cell phones. But you can get foolproof security software for your smart home devices as well. There is a lot of security software that works for WiFi as well instead of devices. So they can create a VPN for your smart home devices and systems. Get that software and make your smart home system a foolproof one.
A Separate Account For Every Family Member
If you do not live alone and have a family or home mates and share smart home devices, they have a smart home app in their mobile with their account and password. Do not pass along one account with a shared password for real security issues.
Final Words
It's wise for you to be smart about your smart home devices and gadgets. Now various tech communities are working on the improvised cybersecurity of smart devices. Till then, you have to be vigilant enough for your own safety. If you want to get rid of any device or not work correctly, immediately disconnect it, factory reset it so a hacker can't break in the smart home system.