Home decoration is the hobby of almost every household. And a well decorative house means every nook and corner is well organized with appropriate furniture and ornamental things. For a person concerned about interior decoration, bathroom fittings and furniture are also a matter of concern. So, the bathroom furniture must be chosen properly.
One of the main points where someone's first look goes is the bathroom mirrors you set in the bathroom. And at the same time, the mirror can be the style definer of your bathroom. So, you must choose the mirror wisely. There are a lot of varieties in styles, decorations, sizes, and shapes. And all the parameters needed to be perfect for your bathroom type.
Here we have provided some best ideas about various types of bathroom mirrors
Vanity mirror: This is the more common type of mirror you can see everywhere. They are available in many shapes and sizes. You can choose a single or double mirror if you have two parallel basins. Here the mirror is situated above the basin or sink area.
Cabinet mirror: These are very useful mirror settings because they have a storage system behind the mirror. This is perfect for a small bathroom due to the lack of place. In the storage place, you can keep beauty products, skin care products, shaving items, medicines, etc.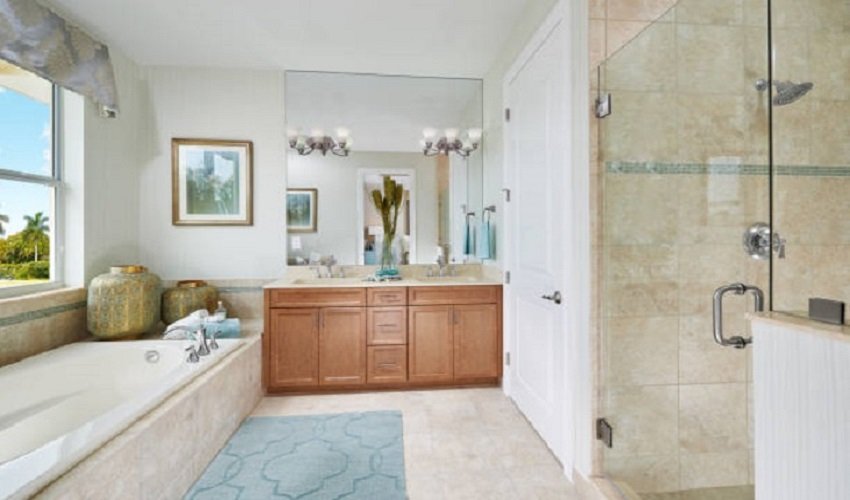 Framed mirror: To add a definition to your bathroom, you can choose framed bathroom mirrors in different styles, colours, and designer frames. When choosing these kinds of mirrors, you must first understand and decide what type of look or theme you want to put in your bathroom and pick the mirror accordingly.
Frameless mirror: These mirrors have no frame holding them, and for that, they have a slick, minimalistic, seamless look. They blend well with all types of bathroom designs.
Ledge mirror: As you can understand by the name, this mirror has a ledge under it. So, you get a storage place here too to put a plant, a decorative item, some other things like a toothbrush stand, etc.
Wall hanging mirror: For a small bathroom, wall hanging mirrors are best. If you are willing to install a mirror and at the same time are worried about how to manage the small place, then you can simply hang the mirror on any of the walls. They also look so pretty that you can choose them according to your style and colour preference.
Pivot mirror: They are quite similar to the wall hanging mirror because these mirrors are also hung on the wall, but they have an extra mounting bottom from where the mirror can be revolved. You can pull the mirror out of the wall and fix it in different angles so you can do the makeup and hair styling easily from anywhere in the bathroom.
Lighted mirror: These bathroom mirrors have lights on either the front or back of the mirror and provide an LED illuminated look. They are the most trendy mirror style nowadays and provide a classy, aesthetic look to your bathroom.
Full-length mirror: Full-length bathroom mirrors are large. You can install them on the sidewall vertically, which will reflect a large area of your bathroom from top to floor. Or, you can also install them horizontally on the basin area to get a bigger mirror.
Decorative mirror: These are wall-hanging mirrors with more versatility in shapes and designs. They come with a huge variety in a style that will match your bathroom look and with other furniture you have.
Floor mirror: These are also full-length mirrors but are framed. You can keep them on the floor as they don't need installation on the wall.
Extendable Mirror: These mirrors are installed on the wall or the corner but can be extended forward with a convenient mechanism
Conclusion:
These are the whole variety of bathroom mirrors available in different designs and style. You can easily choose a suitable mirror for your bathroom. Mirrors can have a transforming effect on on your bathroom aesthetics, and hence, you can consider investing in the ones that will take the look of your bathroom a notch above.